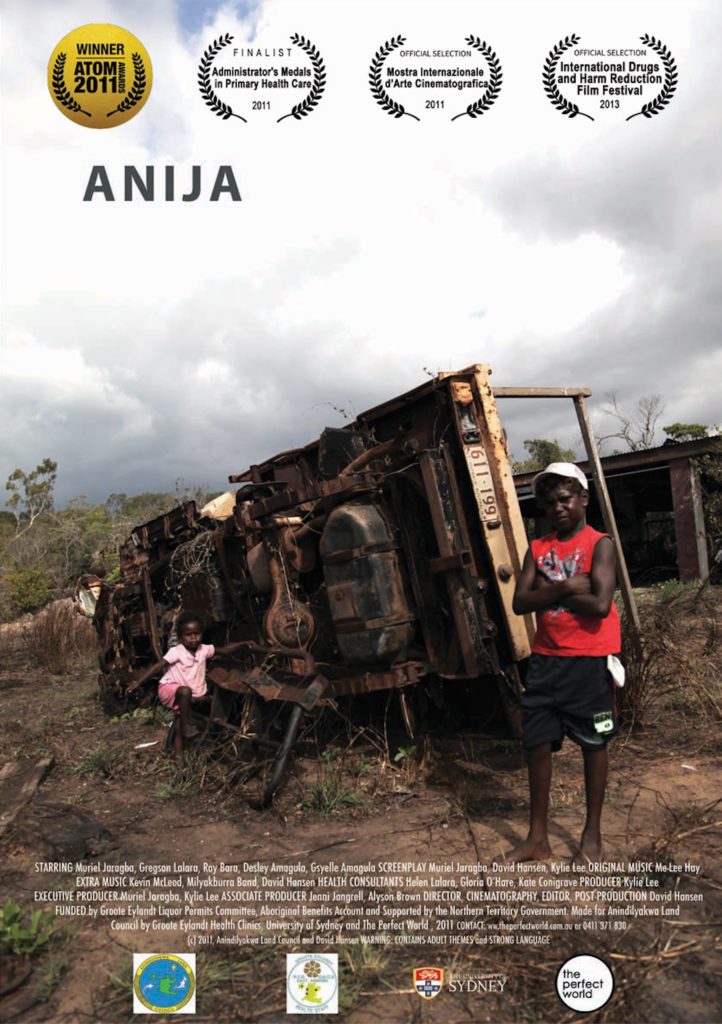 Life for Roy is tricky, his parents drink too much and the only person he can trust is far away. When Roy calls on his grandmother for help, she takes matters into her own hands.
Filmed on location in the Northern Territory, ANIJA is an award-winning release from Anindilyakwa Executive Producer Muriel Jaragba, and multi award-winning director David Hansen.
(48 mins | complete)
–
"ANIJA is a very realistic portrayal of community life, filmed in a culturally sensitive manner. It goes straight to your heart and makes you feel as if you are in the film."
Warren Miller, Makin' Tracks, Aboriginal Drug and Alcohol Council (South Australia)
"I really liked ANIJA. Especially the acting and how the story came together… you can see the devastating impact from alcohol on our communities. A top effort from Muriel and everyone else!"
Brad Freeburn, Aboriginal Medical Service Redfern Coop Ltd
"ANIJA is a great and inspiring film, which had a great impact on me, more than 'Samson and Delilah'. The actors portray their own personal journey with intense and intimate detail, and the ending is hopeful".
A/Prof Sue Quine, School of Public Health, University of Sydney
"I was in the communities when ANIJA was released. The impact was striking – men, women and children crowding in the room to watch. It was clear that the audience was emotionally engaged with the story. ANIJA… is far more likely to sway how people drink than a dry information session, poster or pamphlet".
A/Prof Kate Conigrave, Royal Prince Alfred Hospital and University of Sydney
"The film making in ANIJA is refreshing and so effective for reaching people. The idea of having a really meaningful story of a local woman and really 'telling it as it is' goes a long way. I feel privileged to have been able to watch it".
Dr Cynthia Hunter, School of Public Health, University of Sydney